Callon Petroleum has closed its previously announced acquisition of Delaware Basin assets from Percussion Petroleum Operating II, LLC ('Percussion') and the sale of its Eagle Ford assets to Ridgemar Energy Operating, LLC on July 3, 2023.
'We are excited to announce the completion of another important strategic move for Callon and its shareholders. Through these two transactions, we have created a singular focus on the Permian Basin, reduced our absolute debt position, and kicked off a shareholder return plan,' said Joe Gatto, President and CEO. 'The bolt-on Percussion transaction improves our Delaware inventory depth and also lowers our cost structure. I would like to thank everyone at Callon, Percussion, and Ridgemar for their efforts to close these transactions.' 
Financial Impact of Transactions
The consideration paid at closing for the Percussion transaction consisted of $249 million in cash and approximately 6.3 million shares of Callon common stock, subject to customary post-closing adjustments. Callon received $551 million in cash at closing for the sale of its Eagle Ford assets to Ridgemar, subject to customary post-closing adjustments. Both transactions reflect an effective date of January 1, 2023, and exclude transaction expenses.
Stock Repurchase Program
As previously announced, the Board of Directors authorized a two-year, $300 million stock repurchase program in conjunction with the transactions that became effective upon their closing on July 3rd. Callon intends to repurchase its first shares under this program in the third quarter of 2023.
Balance Sheet Update
At closing, Callon's outstanding debt was reduced by approximately $300 million and gross debt is now less than $2.0 billion. Subsequently, Callon submitted a notice of redemption for the $187.2 million of 8.25% Senior Notes maturing July 2025 and expects to complete the redemption in early August. These notes are callable at par and will be funded using the Company's revolving credit facility.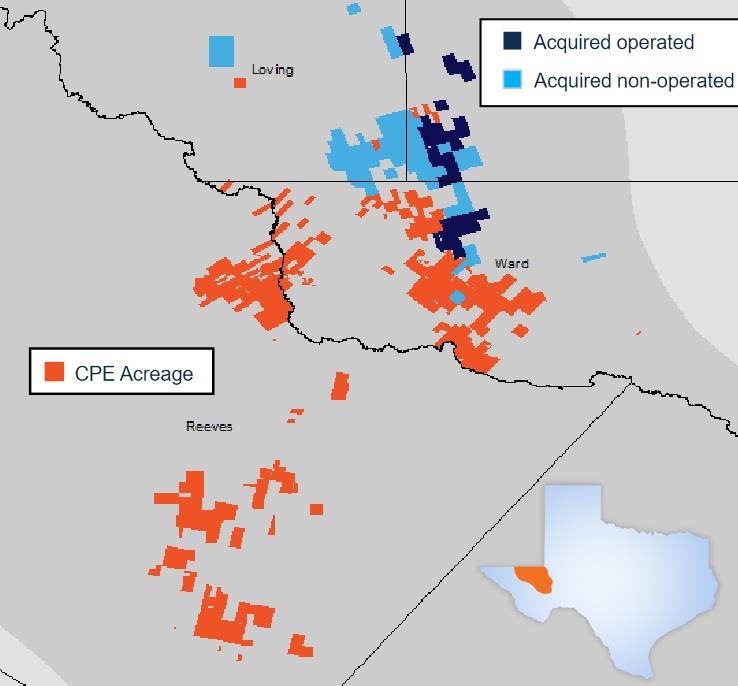 Source: https://www.energy-pedia.com/
Source: Callon Petroleum